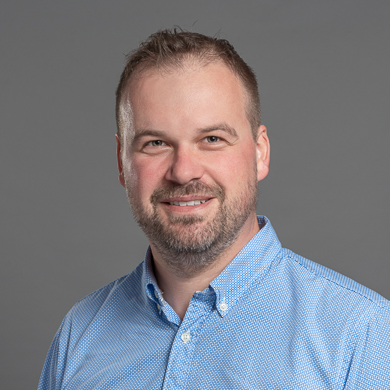 Vice-Dean for Strategic Projects and Promotion
Ing. Přemysl Pálka, Ph.D.
Department of Finance and Accounting
E-mail:
ppalka@utb.cz
Mobile: +420 724 434 563
TEL: +420 576 032 824
Office:
U2/231
Author identifiers
Teaches following courses: Value Based management, Firms and Competitiveness, Valuation of Enterprises.
Coordinates projects Erasmus Mundus, Horizon 2020 etc.
---
Teaching
Consulting hours
Thuersday 9.00-11.00
---
Curriculum vitae
Education
2007-2011: Tomas Bata University in Zlín, Faculty of Management and Economics, Ph.D. study, Programme: Finance
2004-2006: Tomas Bata University in Zlín, Faculty of Management and Economics, follow-up master´s study, degree course: Finance
2001-2004: Univerzita Tomáše Bati ve Zlíně, Fakulta managementu a ekonomiky, bachelor´s study, programme: Management and Economics
Internships and study stays
2015: LIUC Universita Cattaneo, Castellanza, Italy, research mobility
2015: Sophia University, Tokyo, Japan, research mobility
2015: Northumbria University, Newcastle, Great Britain, lecturer within the project Tempus IMPRESS
2015: University of Huddersfield, Huddersfield, Great Britain, lecturer within the programme Erasmus
2015: Univesity of Deusto, Bilbao, Spain, lecturer within the project Erasmus Mundus
2014: Northumbria University, Newcastle, Great Britain, lecturer within the project Tempus IMPRESS
Process of employment
2016-now: Tomas Bata University in Zlín, Faculty of Management and Economics, Vice-Dean for Strategy Projects and Promotion
2007-now: Tomas Bata University in Zlín, Faculty of Management and Economics, Department of Finance and Accounting, senior lecturer
2011-2015: Tomas Bata University in Zlín, Faculty of Management and Economics, Vice-Dean for Internationa Relations
Membership of bodies
Scientific Board Tomas Bata University in Zlín, Faculty of Management and Economics, member from 2011
Senate of Faculty of Management and Economics, member 2010-2011
Senate of Tomas Bata University in Zlín, member 2010-2011
---
Creative activities
Publications
Project outputs