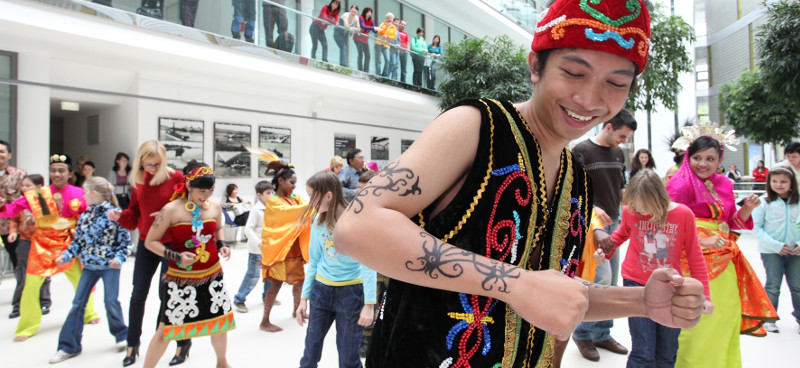 International Festival at TBU
The 5th edition of the International Festival organized by TBU International Office in cooperation with the Buddy System Zlín was held in the University Centre on 10 April 2018.
The International Festival was intended for TBU students and aimed to provide information on mobility programmes and studying or working abroad. Lovers of international cuisine had the unique opportunity to try traditional dishes prepared by students from abroad.