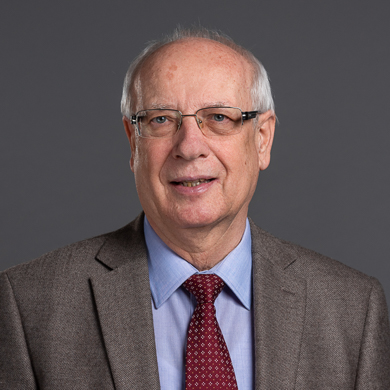 Senior lecturer
Ing. Pavel Rosman, Ph.D.
Department of Industrial Engineering and Information Systems
E-mail:
rosman@utb.cz
TEL: +420 576 032 510
Office:
U2/508
Author identifiers
He works as a Senior Lecturer at the Faculty of Management and Economics, Tomas Bata University in Zlín, Institute of Industrial Engineering and Information Systems. He is a lecturer in the subject of Informatics for Economists in the bachelor study program. Research is focused on education systems, IS / IT tools to support teaching and information security in Industry 4.0. Regular attendance at workshops and conferences with international participation. He regularly publishes magazines as well as professional magazines. As a member of the research team, he has been involved in solving a number of scientific and research projects: Constructivism in the practice of universities. CZ.1.07 / 2.2.00 / 07.0261, 2013 -2016 Operational Program "Education for Competitiveness" co-financed by the European Social Fund (ESF) and the national budget of the Czech Republic; CZ.1.07 / 2.4.00 / 31.0096. Title Ing. (1986), Ph.D. (2005).
---
Teaching
Consulting hours
Wednesday 8,30 am - 10,30 am
---
Curriculum vitae
Education
2008-present: Tomas Bata University in Zlín, Faculty of Economics and Management of TBU in Zlín, Institute of Industrial Engineering and Information Systems
2001-2008: Tomas Bata University in Zlín, Faculty of Economics and Management, TBU in Zlín, Institute of Informatics and Statistics, Assistant Professor
1995-2001: Brno University of Technology, Faculty of Management and Economics, Zlín, Institute of Informatics and Statistics
Internships and study stays
6/1996, 7/1997, Freie Universität Berlin, internship TEMPUS 09120-95 S_JEP- 09120-95
2/2001, London University, University of Luton, UK, internship TEMPUS "EMADES" 13277-98
5/2007, 6/2009, Poland, Wysza szkola the administration and biznysu, Gdynia, internship with EAS, Krakow
8,9/2015, Londýn, Milner School of English, Wimbledon, UK
Process of employment
2008-present: Tomas Bata University in Zlín, Faculty of Economics and Management of TBU in Zlín, Institute of Industrial Engineering and Information Systems
2001-2008: Tomas Bata University in Zlín, Faculty of Economics and Management, TBU in Zlín, Institute of Informatics and Statistics, Assistant Professor
1995-2001: Brno University of Technology, Faculty of Management and Economics, Zlín, Institute of Informatics and Statistics
1991-1995: SVIT a.s. Zlín, Division of Rationalization and Control Techniques, Researcher, Management and Development of Projects in the Field of Computing
1970-1991: Computing Center INCOMA, Svit Zlín, Engineer, Chief Engineer
Membership of expert organizations
Member of the European Association for Security (EAS), Krakow, 2005-2010
Membership of bodies
Member of AS VUT in Zlín (1996-2002)

Vice-chairman of the AS VUT in Zlín (2001 -2006)

Vice-Chairman of the Commission for Legislative, AS VUT in Zlín (2002 -2006)


Member and vice-chairman, AS FaME Zlín, 1999 - 2005

Chairman of the Payroll Commission, AS FaME (2002-2005)

Secretary of the Institute of Computer Science and Statistics

, FaME, UTB in Zlín (2001-2004)
---
Creative activities
Publications
Project outputs