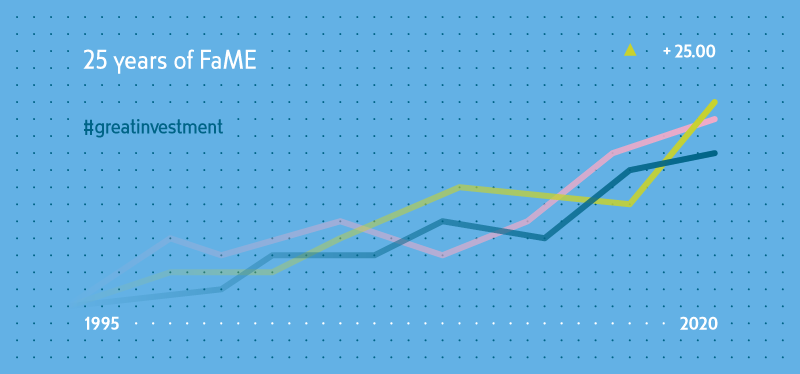 25th anniversary of FaME POSTPONED
18. June 2020
We are very sorry to inform you that the celebrations of the 25th anniversary of FaME having been planned for 18 September 2020 must be cancelled for the reason of unfavourable epidemiologic conditions as we have to follow the recommendations of the Head of Department of Public Health Protection, Public Health Authority of the Zlín Region.
We are very sorry about the whole situation because at the beginning of the week, everything seemed fine and all the preparations were going on.  We were regularly in touch with the Public Health Authority of the Zlín Region and discussed all the preventive measures needed for this event. We were looking forward to enjoy the celebrations and have nice memories of that day.
On behalf of the whole FaME team, which has been working really hard to get everything ready, I hereby apologize for any inconvenience caused. Such situation is also very disappointing for us, having many organizational changes that need to be done. Moreover, the decision affects other events organized by our faculty, such as conferences, graduation ceremonies, and, of course, classes.
Although the circumstances are not pleasant at the moment, I believe FaME TBU is still a great investment for you.
And #countingonyou on another day in the following year. You will be informed about the exact date well in advance.
doc. Ing. David Tuček, Ph.D.
Dean of the Faculty of Management and Economics